Artículos en revistas académicas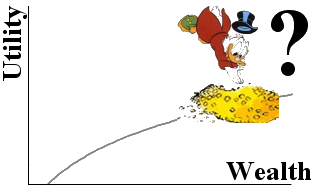 This question is a provocative idea developed by the author, and it is based in the following papers written by himself. Esta interrogante es una provocativa idea desarrollada por su autor y que se fundamenta en los siguientes artículos escritos por el mismo.
"Economic and Emotional Rationality: An application to Wealth Concentration",Theoretical Economics Letters, 3(4). August 2013, Pp. 233-244. Co-Autor: Miguel Ignacio Parada Contzen.
Utility, ethics and behavior. Journal of Academic and Business Ethics. Vol. 7. 2013. Pp. 1-27. Co Autor: Marcela Parada Contzen.
"Economic Ethics and Emotional Well-being", Journal of Behavioral Studies in Business, Volume 6, 2012, Pp. 1-12
"Economy of Non-Profit Organizations, Charities and Donations". IRJFE, Issue 52 (2010) Oct., Pag. 91-104
"A valuation model for corporate social responsibility", Social Responsibility Journal, Volume 5, Issue 3, Pag.: 284-299, Año 2009.
"The utility function and the emotional well-being function", E. Journal of Business Ethics and Organization Studies, Vol. 9, Octubre, 2004, Pg.22-29.